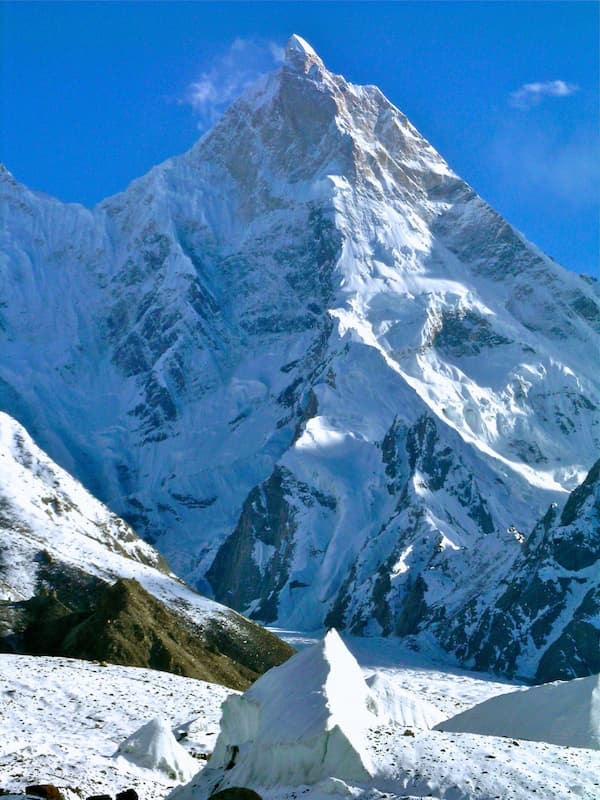 The Central Karakoram in the Gilgit-Balitstan of Pakistan is a mountain area endowed with rich biodiversity, natural beauty and important resources. The Park compasses the world's largest glaciers, outside the Polar Regions. It was declared as the Central Karakoram National Park (CKNP) in 1993: today it is the largest protected area of Pakistan, covering over 10,557.73 km2 in the Central Karakorum mountain range and the highest park all over the world, it is characterized by extremes of altitudes that range from 2,000 m a.s.l. to over 8,000 m a.s.l., including K2, the second highest peak in the world. It falls into four administrative districts of Gilgit-Baltistan Region.
In order to facilitate the maintenance of Central Karakoram National Park ecological integrity while, at the same time, providing sustainable management opportunities for local communities and visitors, a zoning system has been implemented.
This consists of two main zones, the Buffer Zone and the Core Zone, for a total of 10,557.73 Km2. The Buffer Zone, which is part of the Park and the Core Zone, which includes areas with an higher degree of protection and corridors for tourists with basic facilities.